Community Resources for Northeast Millair
The Northeast Millair district near 29th and Grove has received a lot of attention over the last several months due to a chemical called Trichloroethylene (TCE), causing groundwater contamination.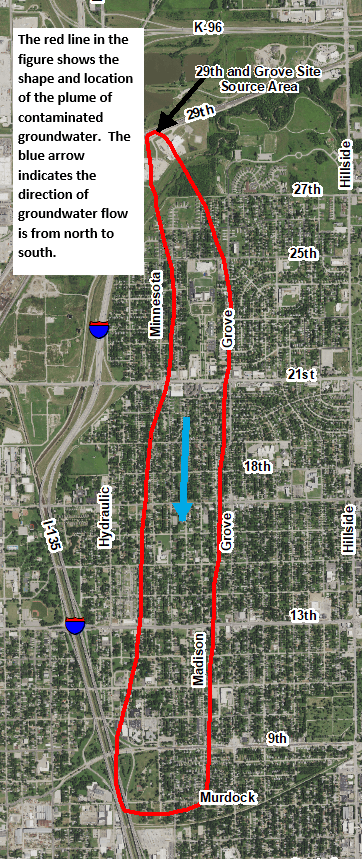 At Hunter Health, we serve the community at the heart of the impacted area. That is why we are collaborating with the Kansas Department of Health and Environment (KDHE), Sedgwick County Health Department (SCHD), the City of Wichita, and other local health agencies and community partners to create a plan to address the health concerns in this area due to the groundwater contamination. In our commitment to actively safeguard the health of our community, we're offering specialized Health Screenings every Thursday from 5-7 PM at our Central Clinic to anyone who spent time in the Northeast Millair district near 29th and Grove. Just call 316-262-2415 to schedule an appointment We want to ensure that our patients and community members have the education and resources they need to navigate the situation.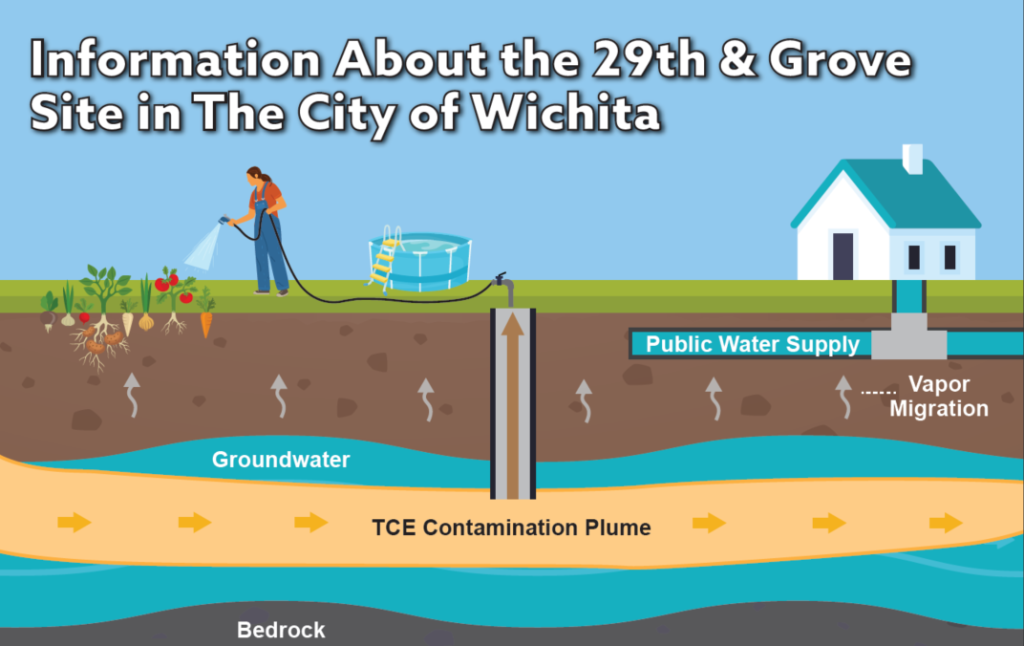 What is TCE?
According to KDHE, TCE is a colorless liquid used as an industrial degreaser and poses serious health risks, including various types of cancer, upon prolonged exposure. Exposure to TCE can occur from breathing, eating or drinking, or touching the chemical. There is strong evidence that TCE can cause kidney cancer in people and some evidence that it causes liver cancer and a type of blood cancer.
What Should You Do Next?
If you currently live or have lived in the impacted area, you should consider the following actions:
Make an Appointment: As of Friday, September 1st, we're providing health screenings every Friday from 1-3 PM for those who have spent time in the area highlighted on the map. If you or your loved ones feel that you are at risk, give us a call at 316-262-2415.
Get Involved: Attend community meetings about the groundwater contamination so that you can receive timely updates and be involved.
Stay Informed: Check reliable sources such as the Sedgwick County Health Department, Hunter Health, and KDHE for new information as it becomes available.
Have More Questions?
This KHDE document provides answers to commonly asked questions the groundwater contamination such as, "Is it safe to eat fruits and vegetables from gardens in the area?" or "Is the water safe to drink or bathe in?"
We will continue providing the latest information as we work with our partners to respond to the needs of the community.