As we continue to look for better ways to reach our community members seeking quality, affordable healthcare, we're excited to share the launch of our brand-new blog and rebranded website. 
The updated website boasts plenty of new features with an emphasis on the services and resources that will allow you to take control of your own health. It's our goal to show you how we can serve you, and the community, before you ever step foot into our clinic. 
Twice a month, the new blog will provide updates on clinic announcements, community events, and trending healthcare topics with a professional perspective directly from our providers.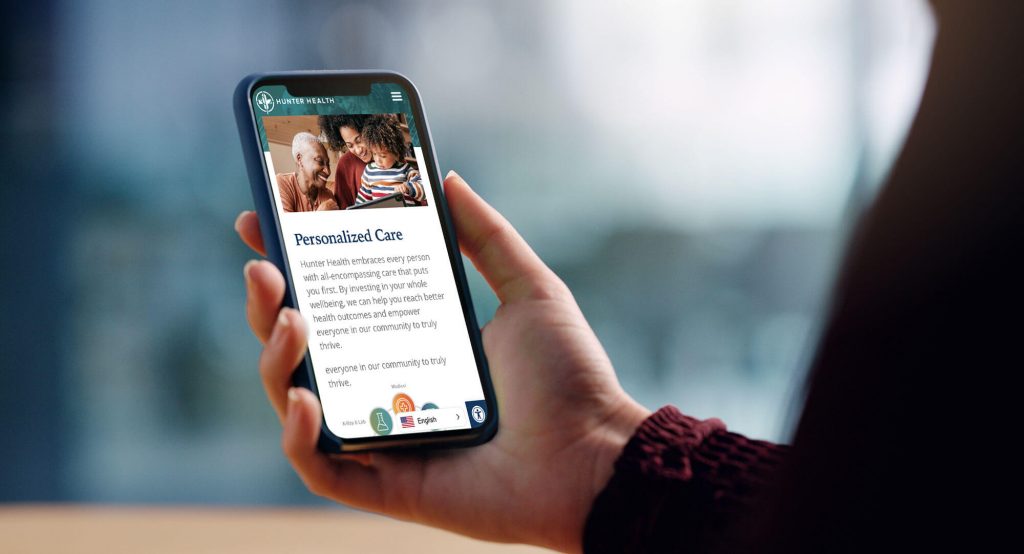 Every change and update made to our website is done with YOU in mind. Patients can get to know our provider, and easily find what resources are available to them to ensure they're getting high-quality care at an affordable rate, all before stepping into our clinic
"In this ever-changing digital world, it's important for us to evolve and find the best ways to serve and connect with the community," says Brittney Weis, Director of Marketing and Engagement. "We're excited for how the features on this website will benefit our patients, especially those in underserved communities struggling to receive care."
Community donors now have easier access to support us in our mission to improve the health and wellbeing of our community and can even give while they shop. We're grateful for their continued support as we look to make a difference in the lives of those underserved in our community. 
And for everyone, this blog will serve as a resource to share the work we're proud to do in our community and offer informative content that puts you in the driver's seat of your health. We're excited to connect with you in a new way and share not only the story of Hunter Health, but the information you need to live a happy, healthy life.
New provider directory

– Get to know our providers before receiving your care. Our new directory introduces each provider and showcases their background, why they do what they do, and why they chose Hunter Health. You can also learn what services are offered – and by whom – at each of our clinics.

Sliding Fee Scale

– We want to make healthcare affordable for you, no matter what your income or insurance looks like. We offer a sliding fee scale to all income-eligible uninsured and underinsured patients for most services. And for the first time, you can get a clear look at how this will impact you before you come to our clinic.

Blog – We want to connect with you! This blog will allow us to share industry updates featuring the expertise of our healthcare professionals, bringing you a personalized perspective on the healthcare topics impacting you. You'll also get a peek "behind the curtain" to learn how we provide quality care to everyone, why our providers are so passionate about what they do, and much more with a variety of unique content.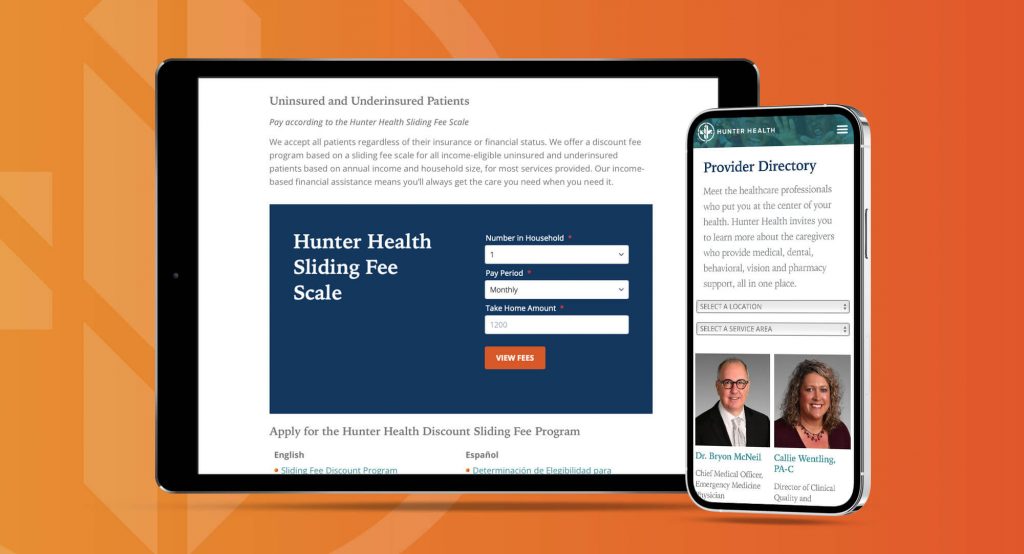 Hunter Health truly is for everyone, and it's our goal to serve you and all your health needs. This website will create a better experience for you, showcasing what services we offer to serve the mind, body, and spirit, and how you can receive them. 
Our new site also makes clear who qualifies for different types of financial aid, ensuring no one is restricted access to the care they need regardless of their personal or financial background.
We also value our Native American roots and offer some services distinctly to Native American and Alaska Native communities. Our revamped site clearly lays out what is available, and who to contact to ensure these communities receive the holistic, culturally appropriate care they desire.
The internet is home to a lot of health information, and it's not always easy to know what to believe. Hunter Health is a one-stop shop for all your healthcare information, and the updated website and new blog will give you access to the treatment, resources, and health information you need easier than ever. 
Take a look around and let us know what you think. This launch is the result of months of hard work to create a website that best serves you, but that work doesn't stop here. Tell us what you like or let us know how we can improve in the comment box below.