More Than a Brand-Aid: Hunter is Rolling Out Better Communication
We're rolling out a brand refresh, improved website, the launch of a patient-focused blog, our rebranded newsletter — Care Connection — and much more. We've redesigned and aligned our entire visual language, including logos, colors, icons, and typography. These changes bring together everything we currently do at Hunter Health and set the stage for what's coming next.
The updates to our communication tools are more than surface-level. They make it easier to learn more about how our unique integrated care model can individually serve each person. That makes it possible to help even more people.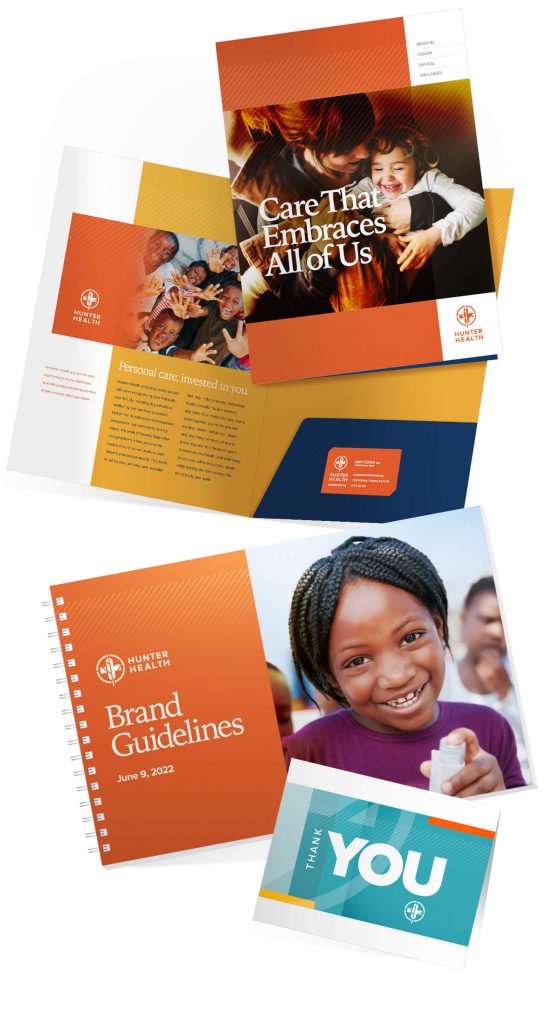 Our brand refresh reinforces our commitment to improving the health and wellbeing of everyone in our community.
Amy Feimer, CEO of Hunter Health
Our New Look
NCQA National Recognition
Excellence in Healthcare
Foster Family of the Year
Brookside Clinic Progress
Meritrust Move-In